SHARIZONA
480.525.1041 - ask@sharizona.com
SCULPTURE HOSPITALITY OF ARIZONA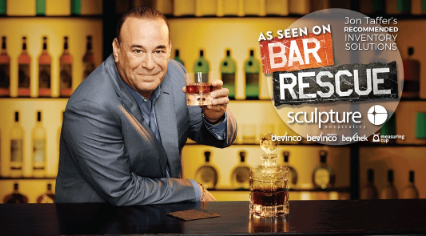 John Taffer
Jon Taffer is a highly-reputed Entertainer, Entrepreneur, Consultant, and Thought Leader with more than 35 years of success in the entertainment, hospitality, and nightlife industries. Leveraging extensive global experience with powerhouse brands and award-winning ventures, Jon is a valuable asset for companies seeking guidance on transformation, training programs, and "reaction management strategy."  His broad areas of expertise include product and brand recognition, merchandising promotions, customer acquisition, product marketing, go-to-market strategy, television, and public speaking.
Stop Writing Checks for Alcohol and Start Tracking Purchasing Data!
Sculpture Hospitality has arranged for a FREE 30-Day Trial of Fintech's electronic data and payment program for your beer, wine, and liquor deliveries. Fintech OneSource accommodates all of your regulated alcohol distributors. Simply fill out the form to the left for more information.
Benefits of Fintech
Start importing and tracking your alcohol purchases directly into Sculpture Hospitality
Simplify your business with unlimited electronic invoice payments from alcohol distributors (includes Non-Alcs!)
Stop writing checks or money orders, paying cash on delivery, and the need for pre-paid and escrow deposits
Stay in compliance with alcohol invoices always paid on time and according to State regulations
Strengthen security and prevent loss and fraud
Spend more time with customers and less with delivery drivers